Over the weekend of 22-23 April five of our GTTA athletes Sabrina Chen, Howard Chen, Jean Fei, Maggie Jin and Ann Shiao competed in the 2017 Ontario Championships. The tournament was hosted by MyTTC in Mississauga.
It was two days of intense and non stop matches with lots of very exciting rallies. All of the GTTA athletes have shown improvement as they fought very hard in many closely contested games.
Sabrina came through as one tough competitor as she managed to capture two gold medals: one in the Women's Open and the second one in the U-15. She also got a silver medal in the U-18.  Special mention for her great performance in the Women's Open as she managed to win against Joyce Xu of Toronto in 7 games. The final of the Women's Open was the last match played in the tournament and started at 6 pm on Sunday evening.
Jean and her defensive style had an even tougher road. With her physical style of play each game seemed to go on forever but her tenacity eventually got her the bronze medal in the Women's Open.
Ann had a great performance and a well deserved bronze medal in the girls U-18 by defeating Udy Ding in the bronze medal match. She could have clinched another match or two throughout the tournament as she played very solidly and leading in some of the final games but ultimately not cashing in as it was the case in the of the semifinal match against Joyce Xu and the bronze medal match against Jean in the Women's Open.
The next medal went to Maggie as she climbed on the podium for her silver medal in the U-13. Maggie played well in the semis by recovering from being down 2-0 against Jingyi Wu. However, in the final she lost to Jessie Xu of Toronto and had to settle for the silver medal.
Howard had a great win in the quarter final of the Men's Open against Jason Liu of Toronto. Unfortunately, he couldn't keep the momentum in the semi final as he lost to Mohammed Qatan. It was a very close battle and the match that could have gone either way. In the bronze medal match Howard was very unfortunate to give back his bronze medal after winning 3-2 versus Alex Bu of Toronto. At the end of the encounter it was announced that the match is best of 7 and upon returning to the table Howard lost the next two games and with that he lost his bronze medal.
For full results please go here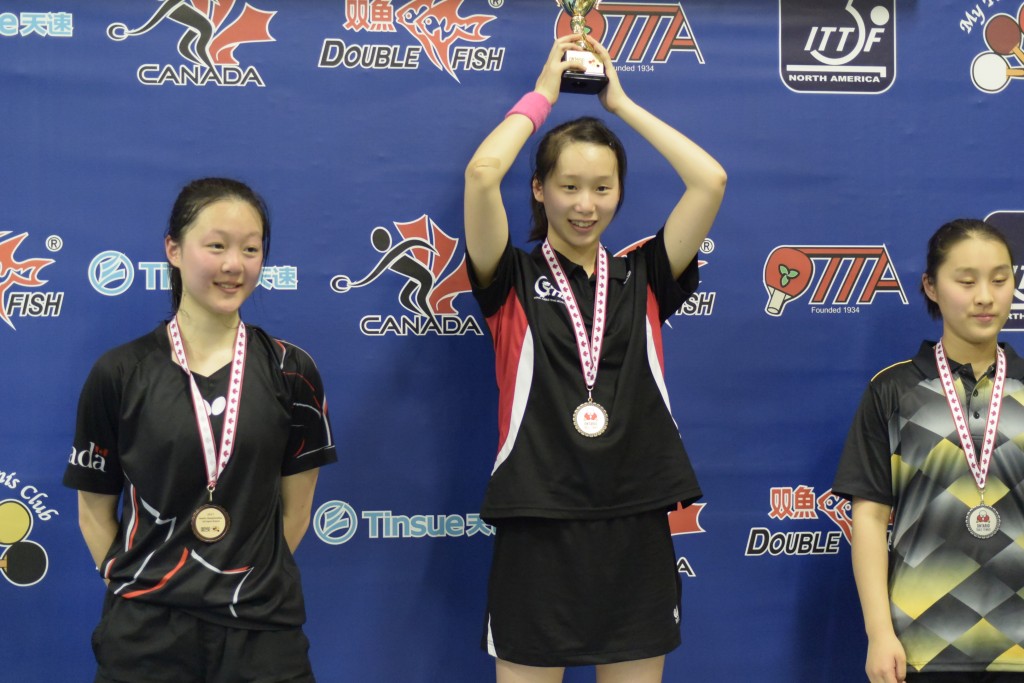 U-18 Girls: Jean Fei ( bronze ), Sabrina Chen ( gold ), Joyce Xu ( silver )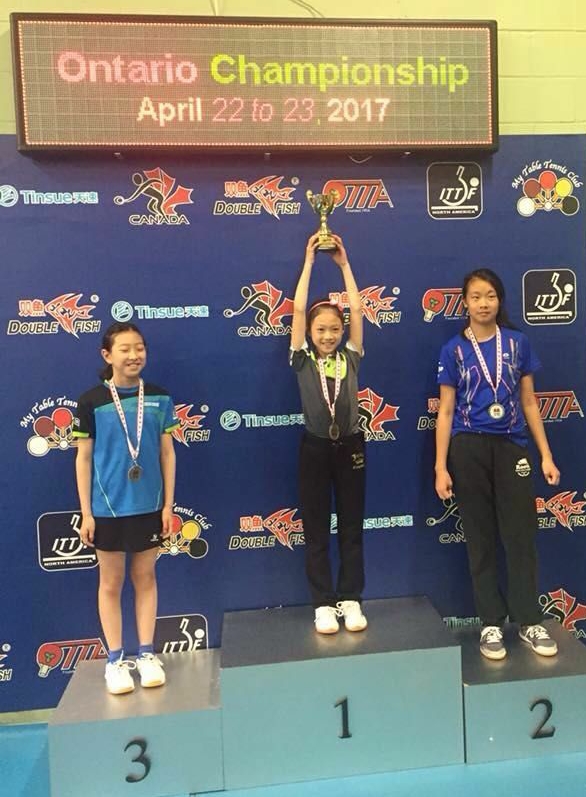 U-13 Podium presentation: Angela Cui, Jessie Xu, Maggie Jin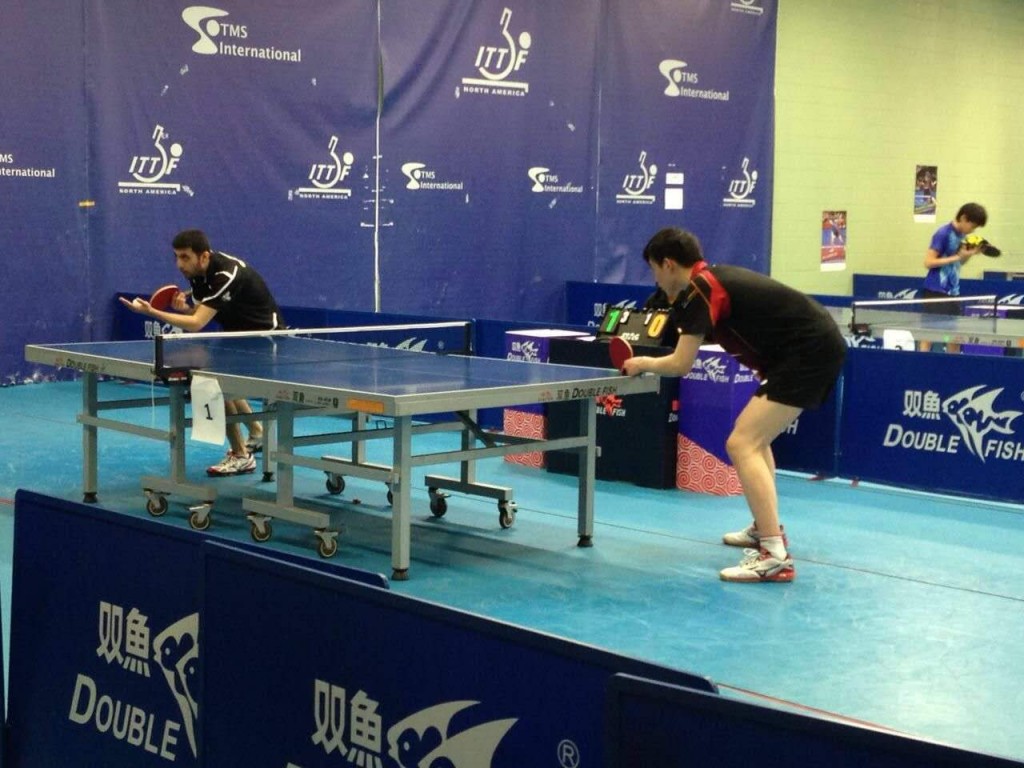 Howard against Mohammed Qatan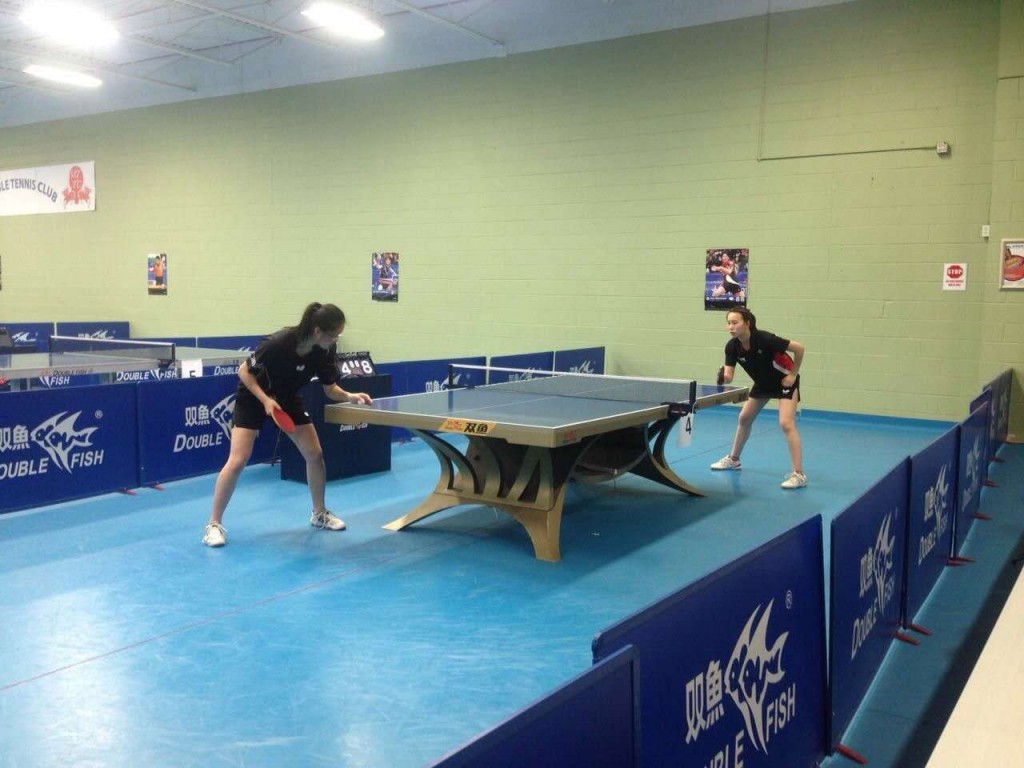 Almost like a practice match at home: Jean vs Sabrina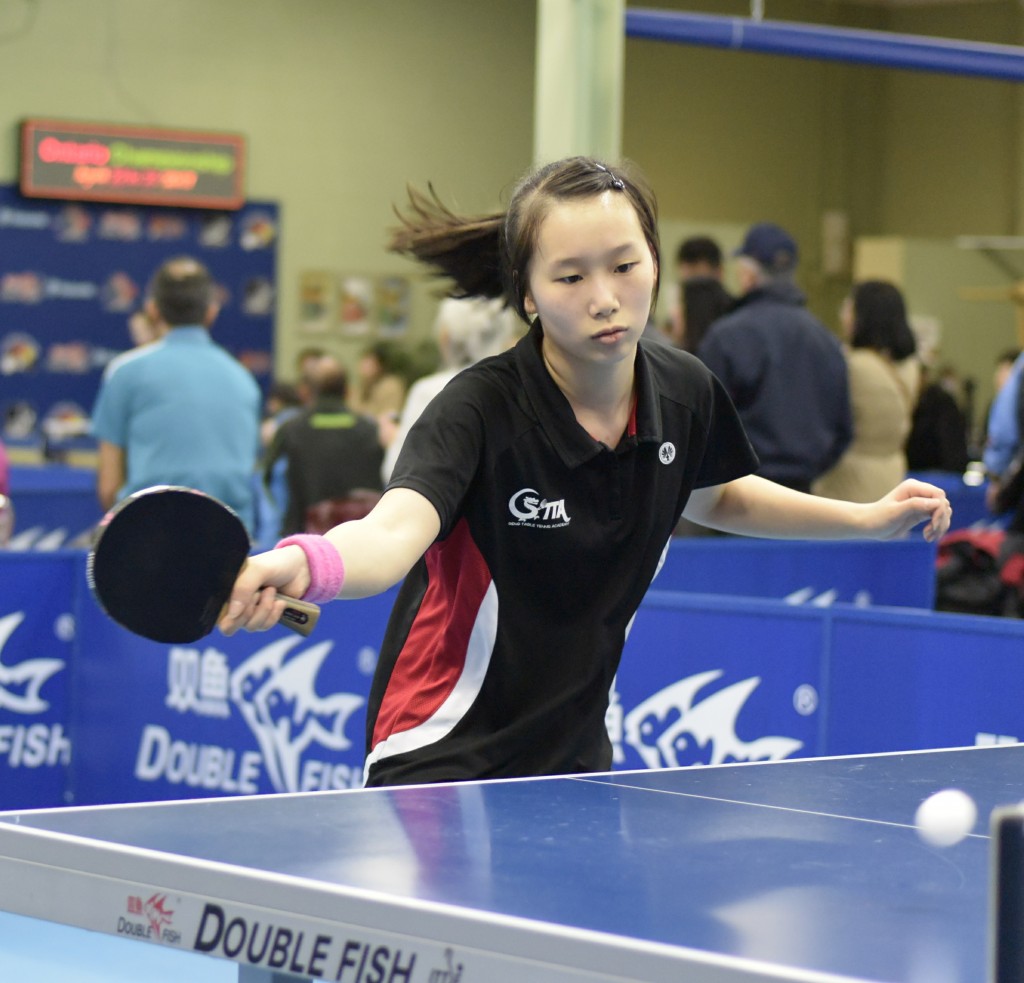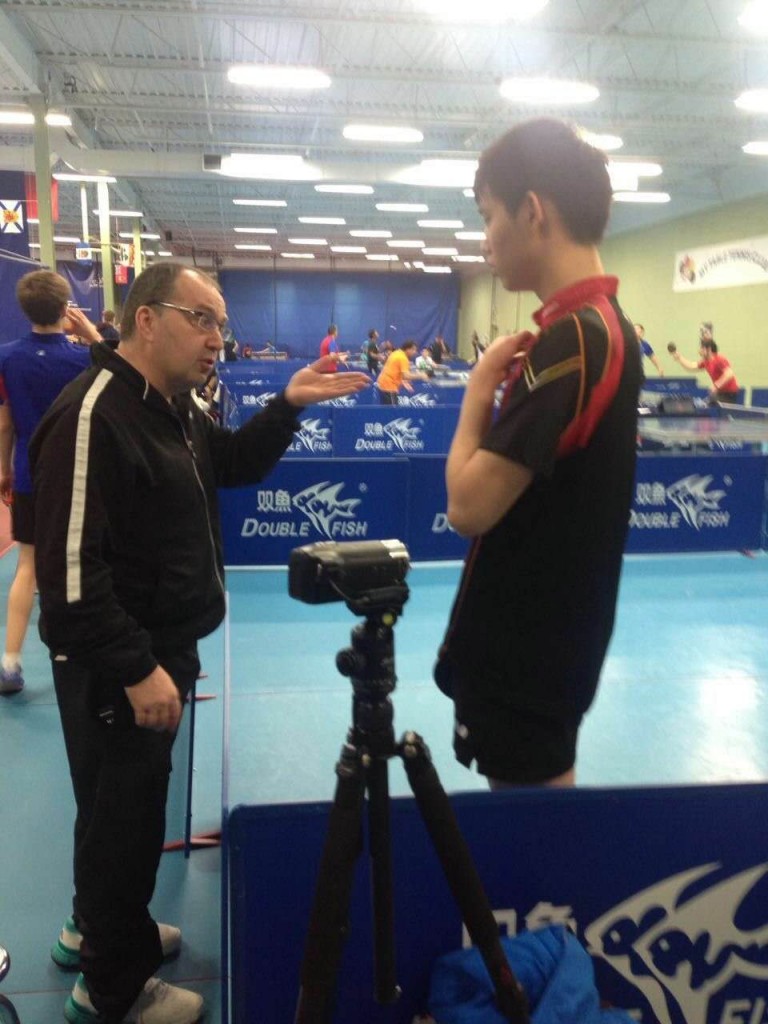 Horatio coaching Howard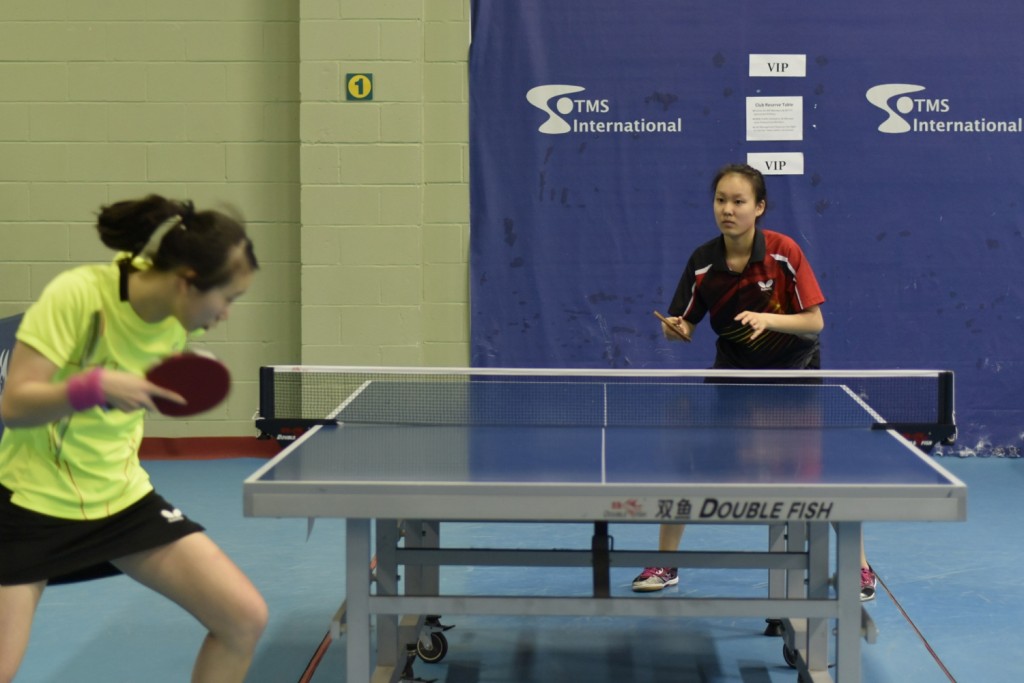 Ann versus Sabrina