Table Tennis or Ping Pong is a fun and physical activity. Its easy to play, but difficult to master. There are so many variations of social ping pong, so you'll always have more challenges to look forward to.
There are no barriers to entry. Kids from 6-16 years old are all welcome to join in and play!!!
registration form here.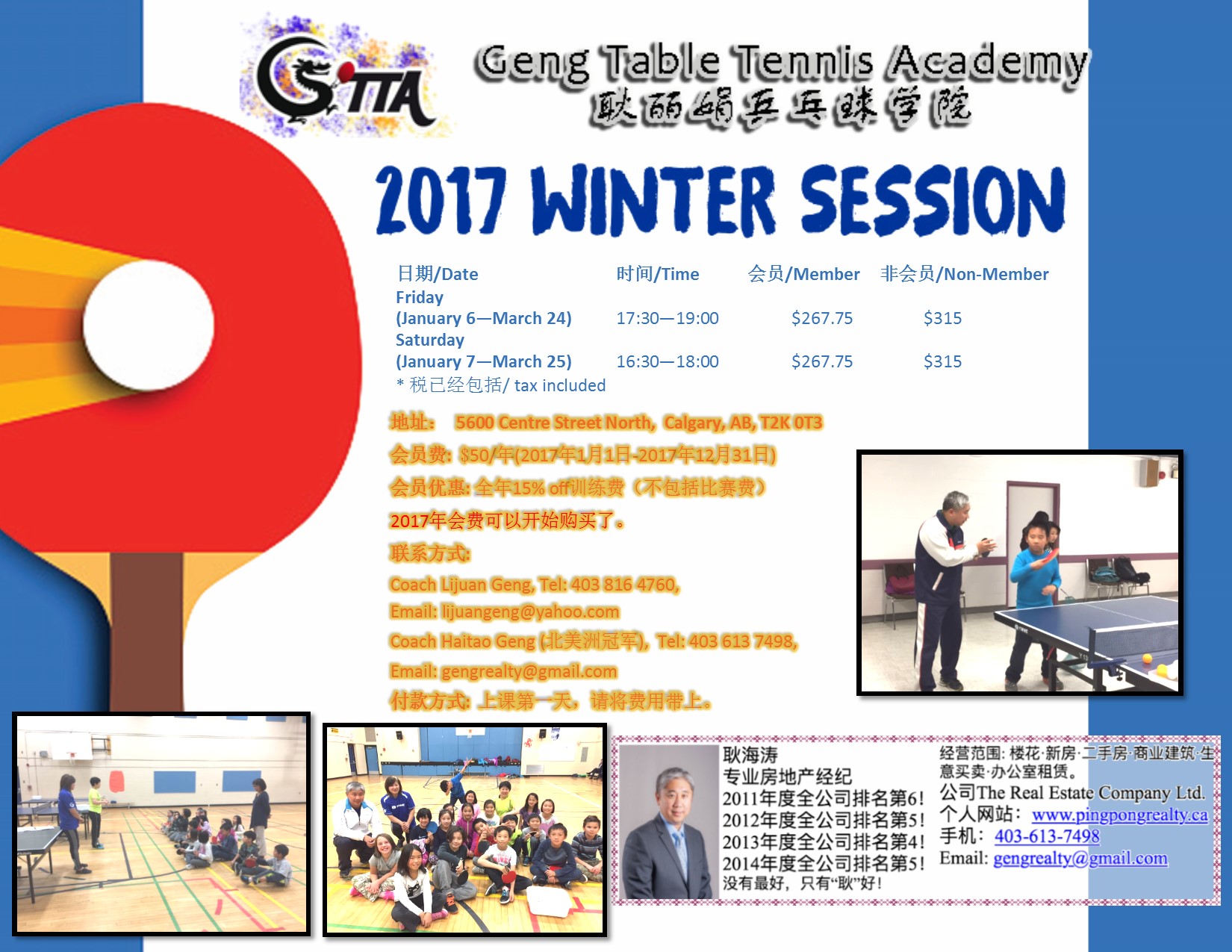 January 6 – March 24, Fridays, 17:30-19:00
January 7 – March 25, Saturdays, 16:30-18:00
Contact:
Coach Lijuan Geng – 403 816 4760, email: lijuangeng@yahoo.com
Coach Haitao Geng – 403 613 7698, email: gengrealty@gmail.com
registration form here. 
Please be aware that 2017 membership (2017.1.1 – 2017.12.31) – $50 is available for purchase.

Please bring the check to the first class.
See you on court!!!