Many GTTA table tennis enthusiasts have been looking forward to their first opportunity to compete in 2018.
For Ann Shiao it was the Ontario Cup Finals in Toronto played on the weekend of January 13-14 where she placed 3rd in the U-2400.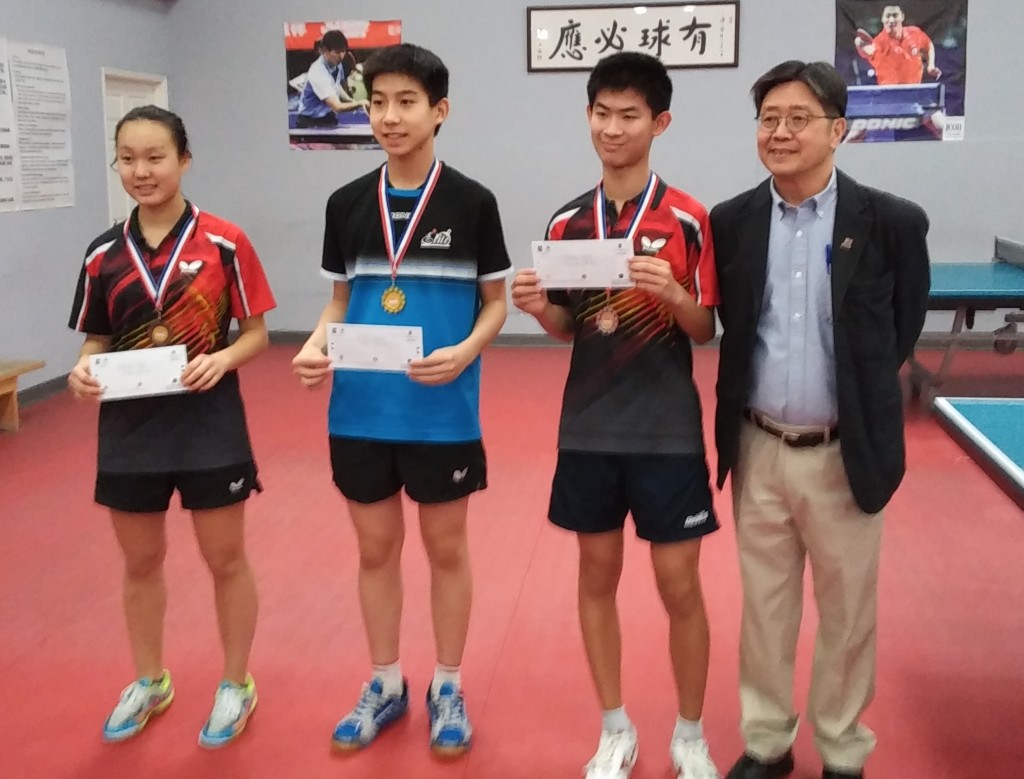 Quebec Circuit 4
However, for most of the other GTTA athletes it was the 4th edition of the Quebec Circuit in Laval on the weekend of January 20-21. 8 GTTA members have found their way to Laval battling in different categories over the two days. It was one of the most medal heavy weekends for the GTTA players.
Maggie, Sabrina, Rickey, Daniel, Judy, Meech, Eric and Mariana all got a medal to bring home:
Maggie Gold in the U-1000 ( Note: was seeded 6th )
Sabrina Silver in the U-2500
Daniel and Rickey Gold in teams C division
Meech and Judy Silver in teams D division
Eric and Mariana Silver in teams E division
Congrats to all 🙂
Next stop….Quebec Circuit #5 in February.