July 5 to July 9, Markham
The Hopes Week and Challenge is a program initiated by the International Table Tennis Federation to identify young talent and to encourage their participation in table tennis across the World. In order to qualify for the global Hopes Week the kids have to go through their regional, national and continental challenges.
Markham, July 5 to 9, 2017 has brought 40 kids together from all across Ontario and Quebec in their quest towards table tennis excellency in the Eastern Canada regional stage. From the Ottawa region, 5 GTTA athletes made the trip: Judy, Meech, Rickey, Daniel and Elijah. Coach Horatio was invited as the Head Coach.
It was great to see the best young players from the East region practice together. Horatio as head coach and 5 other coaches were on site to help the kids with their table tennis skills and techniques. At the end of the 3 days of intense training you could visibly see the improvement all kids made. The last two days were dedicated to the Challenge part. There were two age categories U-11 and U-13 in both girls and boys sections. The GTTA kids got to play many intense and very closely matched games. Although none of the GTTA players got to the medal rounds, all of them have benefited from the great training and match play. I am sure this was an unforgettable experience for all of them and all left with great memories and new friendships that were made during the 5 days of training and competition.
The top few players in the boys and girls U-11 will be invited to the National Challenge to be played in early 2018.
Daniel video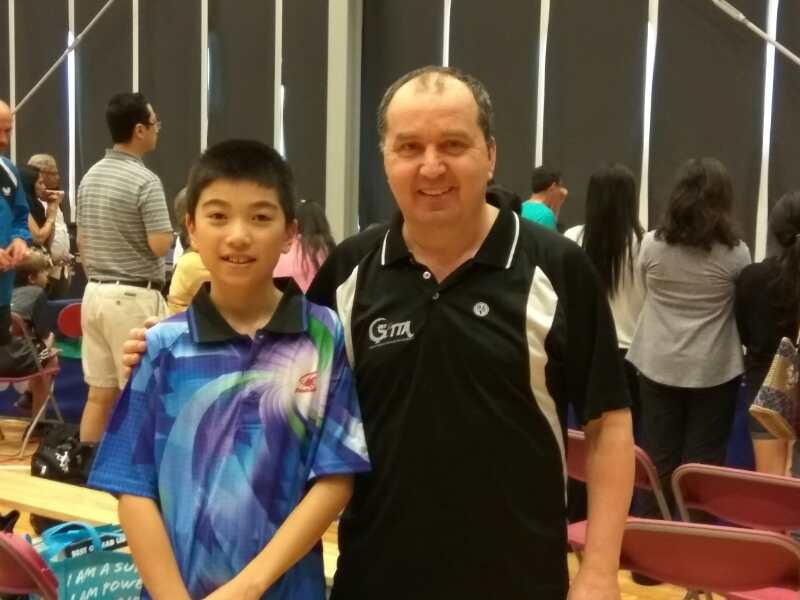 Daniel and Horatio at the Hopes Week