The weekend of Nov 18-19, 2017 saw two tournaments played at the same time and same location in Laval, Quebec. The first tournament was the familiar Quebec Circuit number 2 as part of the yearly Quebec Circuit. The second tournament was the first Canada Cup from the Butterfly Canada Cup series.
GTTA was represented in both events with great success.
In the first Canada Cup Sabrina Chen had a good tournament reaching the final after a close battle in the semis against Joyce Xu of Toronto. In the final, Sabrina had to bow to Cindy Wang from Vancouver, BC.
Ann did her best in the quarter to eliminate Cindy Wang, the eventual winner, as Ann was leading 2 games to 1 and by the score of 9-5. Ann ultimately lost the match but she took the loss positively looking at the techniques she has to improve. Ann's finishing position was 6th.
Jean also made it to the quarter finals but couldn't bring her defensive style to upset her GTTA team mate Sabrina. Jean had to settle for the 7th place.
As part of the Canada Cup series there is an U-12 category as a qualifying tournament for the ITTF Hopes Challenge. Meech put his skills to the test and although he has been working very hard and rapidly improving it was not enough to let him advance from his round robin. The most valuable thing is the experience one gains from playing in more important tournaments as such events cannot be replicated in the regular training environment.
For full results you can click HERE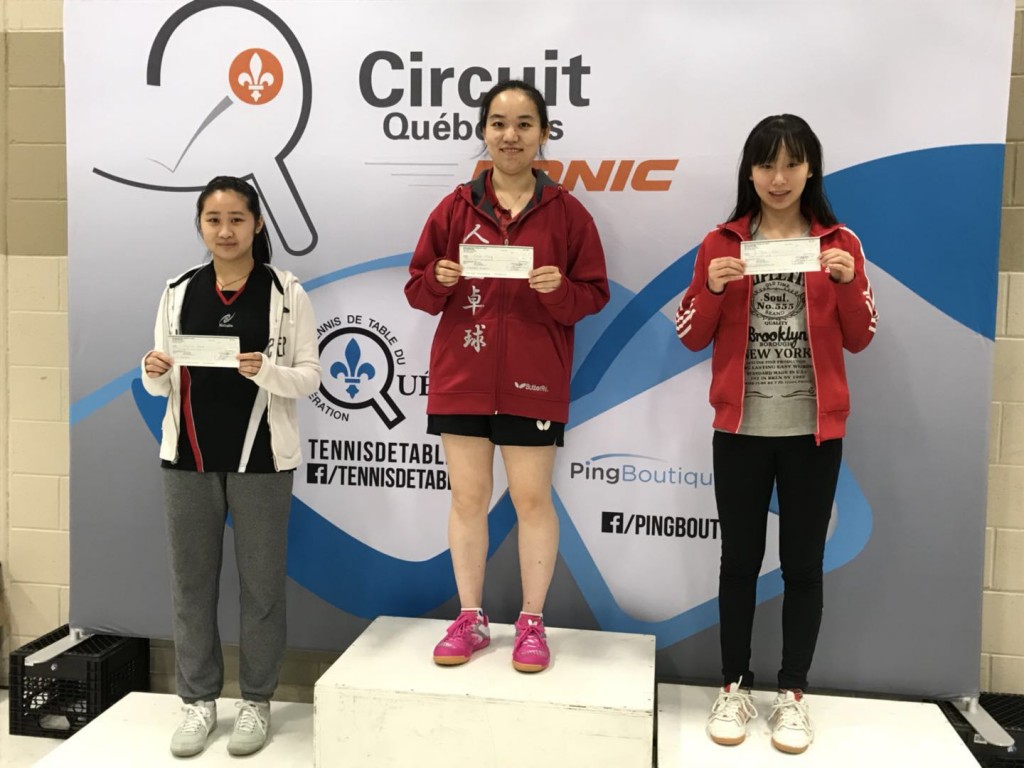 Justina Yeung bronze, Cindy Wang gold, Sabrina Chen silver